Superior Detailing Services:
---
Specializing in Mobile Detailing! We bring Mobile Detailing to your home or business to make it more convenient for you. No wait, no hassle, we do the dirty work! (No inconvenience to the customer such as electric, water and cleanup).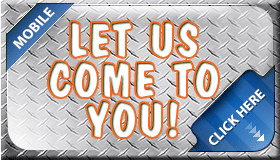 ---
• Hand washing
• Waxing by hand and or machine
• Window cleaning inside and out
• Wheels rim cleaning
• Chrome polishing
• Shampooing carpets, seats and mats (full interior)
• Interior stain removal
• Fabric guard
• Interior carpet painting
• Leather cleaning and conditioning
• Cleaning door panels and dash area
• Air vents, console and cup holder cleaning
• Door jam cleaning and conditioning
• Buffing (full paint correction)
• Polishing
• Waxing
• Clay bar treatment (remove contaminants from paint)
• Paint sealant
• Tar and Sap removal
• Head light Restoration
• Complete engine detailing
• Odor removal
• Rain-X windshield treatment
• Isolated scratch removal
• Paint chip touch-up
• Frame, wheel wells and hitch painting
• Total reconditioning (Recon)
• A la carte services offered on request
• Complete mobile detailing services available
---
Superior Detailing Additional Services:
• Engine steam cleaning and shining $75.99
• Rain-X window treatment $10.99 windshield only.
• All windows treated $20.99
• Additional tire dressing $5.00
• Restore headlight lens clarity $25.99
• Isolated scratch removal (starting at $9.99)
prices vary per scratch and imperfection.
• Complete odor removal $29.99
• Leather cleaning and conditioning $34.99
• Complete interior reconditioning $34.99
• Nano (Paint Sealant) $300.00
• XPEL Paint Protection Products (Clear Invisible Bra) Call for pricing.
---
All services can be tailored to the client's wants and needs.
Pick up and delivery available upon request.
Gift Certificates available upon request.
Appointments available by emailing, texting and or calling.
Dealer and Commercial accounts welcome for all detailing needs.