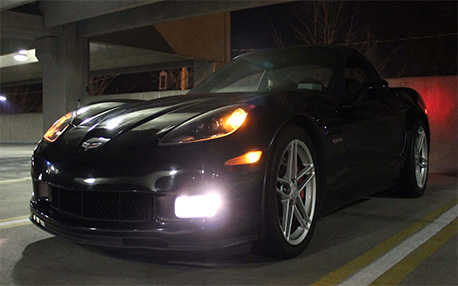 who we are
If you love your vehicle but just don't have the time, energy, products, equipment, or experience to maintain or restore its appearance, Superior Detailing will have your car looking its best in no time!
About Us:
Superior Detailing is located in Altoona, Pennsylvania providing services throughout Central and Western PA. We are an exclusive, customer service-driven company with a passion for perfection. Our owner, Anthony Evangelisto has had lifetime passion for vehicles. He proudly served 4 years active duty in U.S. military and retired after 25 years of service to the State of Pennsylvania to pursue his lifelong dream of detailing and restoring vehicles. Our company motto comes straight from the owner: "Honor - Courage - Commitment"
Studies show that the appearance of a well cared for automobile makes a positive statement about its owner! Pre-sale detailing will increase the marketability and the value of your vehicle. Detailing your vehicle prior to advertising or trading will help you sell your vehicle faster and increase its value, resulting in more money for you.....
So Why Choose Superior Detailing?
Superior Detailing provides the highest quality in service and attention to detail. Our experienced, friendly, meticulous detailers provide professional and personal service to each of our customers and his/her beloved vehicle(s). Our service is honest, our products are top-of-the-line , environmentally safe, and fairly priced. At Superior Detailing, we care for your automobile as if it was our own. Personal, attentive service is a hallmark of Superior Detailing. Detailing is an investment you make to prolong the condition, appearance, and performance of your driving machine. Any of our professional services will yield high returns on your investment. We are confident that the expert time, attention and care your vehicle will receive will have you recommending us to your family, friends, and colleagues.
Give your automobile the treatment it deserves!
Call or come in today to schedule an appointment and get your ride in the best condition possible!
Hours:
Weekdays: 8:00AM - 5:00PM
Saturday: 8:00AM - 3:00PM
Sunday: Closed